2020 SEL Exchange Virtual Summit
WHAT IS THE SEL EXCHANGE VIRTUAL SUMMIT?
CASEL hosted a Virtual Summit on October 15, 2020 to explore strategies for catalyzing our collective commitment to youth. Participants heard from a diverse cross-section of voices – young people, researchers, educational leaders, and community partners – all dedicated to understanding dimensions of individual and societal healing and transformation through SEL, anchored by an unwavering commitment to equity.
Did you miss the live event on October 15, 2020? All sessions and content from the Virtual Summit were recorded and are available for purchase. Learn more.
Check out 2020 key insights, the agenda, and presenter video spotlights below.
---
Key Insights
The Why of SEL: Support and Promote the Identity, Agency, and Belonging of Youth in Partnership with Them
The voices of young people are compassionate, courageous and clear, proclaiming their power to co-create a society more just, more caring, and more inclusive of perspectives previously devalued or dismissed. This session was a clear reminder of the awe-inspiring creativity and unapologetic truth-telling of young people.
The What of SEL: Ground our Work in the Research that Supports SEL in the Classroom and Community
The speakers in these sessions connected their research to an expanded understanding of SEL — illuminating the importance of relationships, learning experiences, and environments that affirm every young person's full identities, offer them the experience of belonging, and promote their agency.
The How of SEL: Moving Theory into Action to Cultivate Supportive Environments in All Learning Spaces
To catalyze our commitment to youth, we all must examine our own perspectives and biases to create space for all voices. Specifically, we must interrogate and adjust our systems and our policies, rather than insisting that students adjust to inequitable environments. This segment featured leaders who are deeply engaged in the necessary work of collectively reimagining and reconstructing on behalf of our youth.
The Now of SEL: Carrying Our Commitment Forward to Advance SEL as a Lever for Equity
As CASEL Board Chair Tim Shriver said, "The work of SEL is no longer for the future, it is for the present." The Virtual Summit focused on catalyzing our commitment to the work and, most importantly, to all youth. We've heard their voices, we've seen the research, and we recognize that this can indeed be done. The step that remains is our individual and collective action.
Agenda
Presenter Spotlights
Dr. Bloodine Barthelus
CASEL, Director of Practice Innovations
Dr. Stacey Chimimba Ault
Assistant Professor, Sacramento State University
Dr. Linda Darling-Hammond
Learning Policy Institute, President & CEO
Dr. DeLeon Gray
North Carolina State University, Associate Professor, Educational Psychology
John B. King, Jr.
Education Trust, President & CEO
Ben Kirshner, PhD
University of Colorado School of Education, Professor & Program Chair, Learning Sciences & Human Development
Dr. Gholnecsar (Gholdy) Muhammad
HILL Pedagogies, LLC Author & Georgia State University Associate Professor of Language & Literacy
Karen Pittman
Forum For Youth Investment, CEO & President
Timothy P. Shriver
CASEL, Board of Directors Chair
Dr. Christina "V" Villarreal
Harvard Graduate School of Education Faculty Director, Teacher Education Program & Lecturer
Asalah Youssef
Photographer & Advocate for Sustainability, Well-Being, & Social Entrepreneurship
Share these #SELVoices with your network!
Event Information
The 2020 SEL Exchange Virtual Summit is available on demand until December 31, 2020.
Learn more
.
Stay Up to Date
Sign Up Now
Research Abstracts
Download PDF
Received and accepted for the October 2020 SEL Exchange Call for Submissions.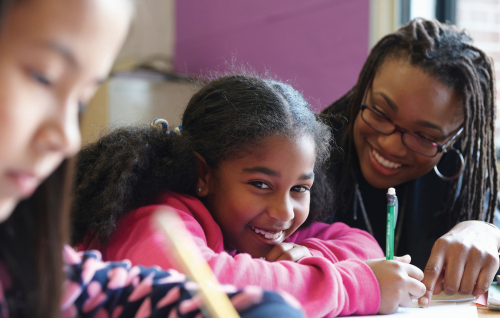 "Thank you for centering youth voices in this event. This is modeling ways we can amplify the great things youth are already doing and of which they are capable." - 2020 Virtual Summit Attendee