Thank you to our 2020 SEL Exchange Virtual Summit Sponsors!
Interested in becoming a 2021 SEL Exchange sponsor?
Contact Jennifer Schneider at
JSchneider@casel.org
to learn more.
Presenter Sponsors

Mosaic™ by ACT®
The great social emotional learning program you know as Mawi Learning is now part of a comprehensive K-12 blended learning solution, Mosaic™ by ACT®!
The evidence-based K-12 SEL program, featured in CASEL's 2019 Effective Social and Emotional Programs Guide, drives tangible results using flexible, adaptable assessment, curriculum, and professional development to prepare all students for success. Mosaic by ACT social emotional learning transforms abstract SEL concepts into tangible, grade-appropriate tools and frameworks to empower educators to drive academic growth and student well-being.
Sponsored Webinar:
Back-to-School This Fall: SEL Best Practices for Any Learning Environment
---

Bill & Melinda Gates Foundation
Guided by the belief that every life has equal value, the Bill & Melinda Gates Foundation works to help all people lead healthy, productive lives. In developing countries, it focuses on improving people's health and giving them the chance to lift themselves out of hunger and extreme poverty. In the United States, it seeks to ensure that all people—especially those with the fewest resources—have access to the opportunities they need to succeed in school and life. Based in Seattle, Washington, the foundation is led by CEO Mark Suzman and Co-chair William H. Gates Sr., under the direction of Bill and Melinda Gates and Warren Buffett.
---

Committee for Children
Committee for Children champions the safety and well-being of kids through social-emotional learning (SEL) to fulfill our vision of safe children thriving in a peaceful world. In addition to advocating for policies that help create safe and supportive learning environments, we develop research-based educational programs that reach more than 16.5 million children worldwide every year. We're best known for our Second Step® family of SEL programs, which contribute to a more empathetic society by providing families, school-based educators, out-of-school-time professionals, and the larger community with tools to take an active role in the growth, well-being, and safety of today's youth.
Sponsored Webinar:
Why SEL Is So Important Right Now: Trauma-Informed Practices and Resilience Resources for Adults
---

Rethink Ed
Rethink SEL is a comprehensive social and emotional learning and mental health digital solution that includes on- demand professional learning, K-12 multi-tiered curriculum, assessment, and both a behavior support and progress monitoring tools.
Sponsored Webinar:
Integrating SEL to Connect, Heal and Recover: Lessons Learned from District Leaders
Advocate Sponsors

BMO Harris Bank
BMO Harris Bank provides a broad range of personal and business banking products and solutions through more than 500 branches and fee-free access to over 40,000 ATMs across the United States. BMO Harris has branches in Illinois, Wisconsin, Indiana, Kansas, Missouri, Minnesota, Arizona and Florida, and customers across the U.S. have access to BMO's online banking resources. BMO offers solutions for everyday banking, financing, investing, as well as a full suite of integrated commercial and financial advisory services. BMO Harris and its parent company, BMO Financial Group, have a long history of supporting their communities across North America. Their focus to "Boldly Grow the Good in Business and Life" includes commitments to a sustainable future, thriving economies and an inclusive society.
---

Fetzer Institute
With a mission to help build the spiritual foundation for a loving world, the Fetzer Institute works to catalyze a global movement that encourages personal spiritual exploration and new ways of knowing our sacred world. Its collaborations focus on areas such as the health of our democracy and the landscape of spirituality in society. The Institute believes that nurturing transformed communities in which all people can flourish requires us to go beyond political, social, and economic strategies to address the psychological and spiritual roots of the world's most critical issues. Find resources and learn about the Institute's ongoing work at
fetzer.org
.
---

The Wallace Foundation
The Wallace Foundation works to foster improvements in learning and enrichment for disadvantaged children and the vitality of the arts for everyone.
Supporter Sponsors

7 Mindsets
The 7 Mindsets company provides schools the proven curriculum, coaching, and consulting services that empower students and educators to create meaningful and fulfilling lives by focusing on their mindsets and developing social and emotional health. The 7 Mindsets becomes a powerful common language that develops lasting personal intrinsic motivations, positive schools culture, and thriving communities. Our comprehensive school solutions deliver customized plans, coaching and support, and a web-based portal including age-appropriate elementary, middle and high school curriculum, educator support tools, thousands of searchable videos, activities and other resources, professional development, and ideas to engage parents and community. We work closely with school leaders, educators and staff to ensure successful implementation based on personal and professional application of the 7 Mindsets framework and methodology. Schools implementing 7 Mindsets consistently report significant improvements in academic performance, attendance, student behavior, suspension rates and student grit and resilience.
---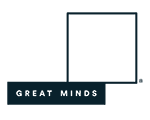 Great Minds
The uncompromising curricula from Great Minds PBC assume that every child is capable of greatness. We bring teachers and scholars together to craft exemplary instructional materials that inspire joy in teaching and learning. Eureka Math®, PhD Science®, our English language arts curriculum, Wit & Wisdom®, and Geodes® early reader books give teachers what they need to take students beyond rote learning to provide a deeper, more complete understanding of mathematics, the sciences, and the humanities. Eureka Math, Wit & Wisdom, and PhD Science integrate SEL into their core instruction, steeped in the research demonstrating the positive effects of such integration.
---

LG Electronics
Over five years, LG and its partners will deliver Sustainable Happiness skills to 5.5 million youth and help the next generation recognize that happiness is achievable and Life's Good. Our mission is to create awareness that Happiness is more than a fleeting feeling, that Sustainable Happiness is achievable, and that there are a set of skills that you can learn, teach, and practice to help you along the path to Happiness. We are working with leading researchers to learn more about Sustainable Happiness and partnering with organizations to bring Sustainable Happiness skills directly to youth.
---

Leader In Me
Leader in Me is a CASEL-designated program, offering an SEL solution and whole school improvement model. Available at district and single school levels, Leader in Me serves as the foundational operating system for over four thousand schools in over eighty countries. As a leader in this area for over twenty years, we partner with schools to help them create a supportive school community - one that engages staff, students, families, and the local community to deliver measurable results, achieve goals, and maximize existing programs and interventions.
---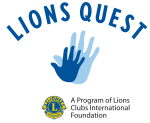 Lions Quest
Lions Quest is a PreK-12 SEL program implemented across the U.S. and in more than 105 countries around the world. With over 18 million students served and over 750,000 educators trained, Lions Quest is the world's most widely-used SEL program. Lions Quest combines comprehensive professional development workshops with research/evidence-based teacher and student materials to bring about lasting improvements in school climate and student achievement.
---

NewSchools Venture Fund
NewSchools Venture Fund is a national nonprofit. We are a venture philanthropy that
supports and invests in promising teams of educators and innovators who want to reimagine learning. We help them accomplish their missions to achieve outstanding results for the schools, students, and educators they serve.
---

Move This World
Move This World cultivates the development of social and emotional learning (SEL) skills to empower students to navigate the complex and rapidly-changing realities of our world. An SEL program that has impacted the lives of over one million students across 35 states, Move This World provides educators and students with a robust, daily curriculum designed to strengthen social and emotional wellbeing in order to create and maintain healthy environments where effective teaching and learning can thrive. Move This World's extensive online library of PreK-12 videos and resources are rooted in creative expression and designed to help students develop a common language to improve communication, build trust, and create stronger communities. For more information:
www.movethisworld.com
.
---

Purpose Prep
Purpose Prep is an innovative, leading provider of transformative K-12 and educator Social Emotional Learning Curriculum. The company was born from a passionate belief that high quality, authentic SEL content would change students' lives and it has grown to partner with schools and districts across the country to transform students, teachers and school communities.
---

Stuart Foundation
The Stuart Foundation is a family foundation dedicated to improving life outcomes for young people through education. We envision schools and school systems with both the people and the means to break stubborn historical links between race, class and academic achievement. These schools accomplish the most important work there is: helping every child thrive, regardless of neighborhood or circumstance.
In-Kind Sponsor

Pure Edge, Inc.
Pure Edge, Inc. builds partnerships with school districts, academic research institutions, and government entities to influence the national conversation around the impact of health and wellness on children to develop policies that make health and wellness an essential component of the education system.