About The SEL Exchange
The
SEL Exchange
is for state, district, and school leaders; classroom educators and practitioners; researchers and scholars; policymakers and funders; as well as parents and youth. Participants learn with and from those at the frontiers of social and emotional learning research, policy, and practice and discover new ways of collaborating with one another to amplify their impact.
The
2020 SEL Exchange
will be held October 14-16, 2020, in the Chicagoland area. The theme of the second annual conference, "Together We Thrive," emphasizes the power of collective experiences and expertise. Effective, high-quality SEL is grounded in science and involves everyone: district and school leaders, youth and their families, business and community partners, researchers and policymakers.
The objectives of the 2020 SEL Exchange are to:
Gather leading experts to exchange knowledge on innovations in research, practice, policy, and communication.
Equip change agents to create better, more equitable outcomes for all children at this pivotal time in history.
Provide collaborative opportunities for practitioners, scholars, and policymakers to work together on specific challenges.
The
2020 SEL Exchange
provides a platform for collaboration across disciplines and perspectives and features diverse views and voices to achieve our ambitious goals. This "from the field, for the field" experience is co-designed with thought leaders and partners to lift up best practices, strategies, and evidence-based practices and programs from around the world. Last year's inaugural conference resulted in 91% of attendees reporting new knowledge and perspectives on SEL and 93% expressing satisfaction with their new learning, which they can apply to future work.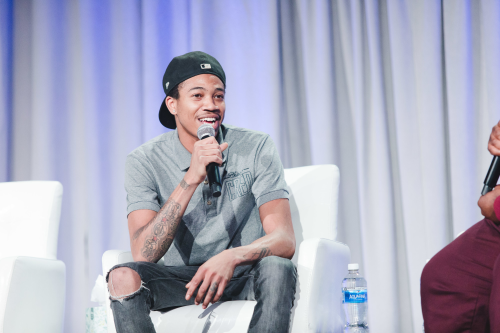 About CASEL
The Collaborative for Academic, Social, and Emotional Learning (CASEL) defined SEL more than two decades ago. As a force for field-wide unity, quality, and collaboration for 25 years, CASEL is dedicated to ensuring that a systemic approach to scaling SEL nationally is a sustainable model for generations to come. CASEL is proud to host a national forum focused on ensuring high-quality work while advancing learning and innovation in our field.
To learn more, visit
CASEL.org
.
Event Information
October 14-16*, 2020
Pre-Conference Day: October 13, 2020
Renaissance Schaumburg Convention Center Hotel | Schaumburg, IL
*Programming ends at noon on October 16, 2020
Latest Updates
Call for Exhibitors
is now closed.
Call for Submissions
is now closed.
Mark Your Calendars
Registration:
Opens Spring 2020
Stay Up to Date
Sign Up Now
"The SEL Exchange has been very powerful. To someone who's looking to figure out how do they begin this work in their district or in their community, this is a great starting point. And for those who have been doing it for years, it's a great place to come together and connect, learn new ideas, and share your expertise of the work." - Ed Graff, District Superintendent