Why Sponsor?
Be a Part of the Largest National SEL Conference
The
2020 SEL Exchange
is a unique, timely opportunity for those committed to the success of all students. Sponsors of the
2020 SEL Exchange
will play an integral role in helping more children receive the education they deserve.
Receive visibility and promotion to leading SEL practitioners and advocates through November 2020.
Connect with thousands of SEL decision-makers from around the world.
Reaffirm your organization's commitment to SEL and education.
Interested?
Access the
2020 SEL Exchange Prospectus
for sponsorship levels and benefits and contact Shannon Babcock at
SBabcock@casel.org
to learn more.
Join Our 2020 Sponsors
Lead Sponsors

Committee for Children
Committee for Children has advocated for policies to strengthen, gathered research to support, and developed educational programs to advance the safety and well-being of children through social-emotional learning (SEL). Best known for our innovative Second Step SEL curriculum, we collaborate with experts to share experiences and champion the cause of educating the whole child, advocating for policies and legislation that place importance on creating safe and supportive learning environments. Reaching over 15 million children each year worldwide, we lift them up today so they're able to create a safe and positive society for the future.
---

Mawi Learning powered by ACT
Mawi Learning, now part of ACT's SEL portfolio, empowers educators to drive academic growth and student wellbeing through the application of Social Emotional Learning (SEL). Selected for inclusion in CASEL's 2019 Effective Social and Emotional Learning Programs Guide, Mawi Learning helps schools and districts achieve their SEL goals through a comprehensive solution which includes professional development, student curriculum, and assessment. The CASEL-aligned and research-based Mawi Learning Turbo Toolkit transforms abstract SEL concepts into tangible, grade-appropriate mental models, tools, and frameworks which accurately map to ACT's SEL assessment tool, Tessera®.
---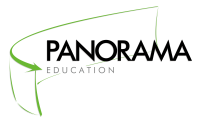 Panorama Education
Panorama Education, based in Boston, helps schools grow social-emotional learning, school climate, literacy, and college/career/life readiness. Today, 1,100 school systems serving more than 10 million students have adopted the Panorama platform, including New York City, Dallas, San Francisco, Miami-Dade, and Washington, DC.
Presenter Sponsor

Rethink Ed
Rethink SEL is a comprehensive social and emotional learning and mental health digital solution that includes on-demand professional learning, K-12 multi-tiered curriculum, assessment, and both a behavior support and progress monitoring tools.
Advocate Sponsors

BMO Harris Bank
BMO Harris Bank provides a broad range of personal and business banking products and solutions through more than 500 branches and fee-free access to over 40,000 ATMs across the United States. BMO Harris has branches in Illinois, Wisconsin, Indiana, Kansas, Missouri, Minnesota, Arizona and Florida, and customers across the U.S. have access to BMO's online banking resources. BMO offers solutions for everyday banking, financing, investing, as well as a full suite of integrated commercial and financial advisory services. BMO Harris and its parent company, BMO Financial Group, have a long history of supporting their communities across North America. Their focus to "Boldly Grow the Good in Business and Life" includes commitments to a sustainable future, thriving economies and an inclusive society.
---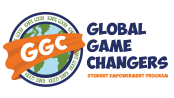 Global Game Changers
Global Game Changers Student Empowerment Program is an evidence-based social emotional learning solution designed for Pre-K/Elementary grade students. Our curriculum uses service-learning as a vehicle to empower students to IGNITE GOOD!® and give back using our equation: MY TALENT+MY HEART=MY SUPERPOWER®. Supporting development of the whole child, students develop skills in leadership, empathy, and character. GGC promotes deeper learning experiences for in-school and out-of-school applications, and provides educators with access to evaluation, professional development, and classroom resource tools via its user-friendly online educator platform. Committed to equitable access for all, our curriculum is privately funded and FREE to educators nationwide.
---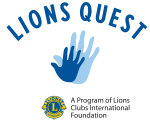 Lions Quest
Lions Quest is a PreK-12 SEL program implemented across the U.S. and in more than 105 countries around the world. With over 18 million students served and over 750,000 educators trained, Lions Quest is the world's most widely-used SEL program. Lions Quest combines comprehensive professional development workshops with research/evidence-based teacher and student materials to bring about lasting improvements in school climate and student achievement.
---

Pure Edge, Inc.
Pure Edge, Inc. believes that all educators and learners deserve to be taught strategies that help combat stress and support the development of social, emotional, and academic learning competencies with an open heart and mind. We offer a set of strategies based upon Five Principles of Health & Wellness and provide a range of open educational resources (OER) & professional development options that include self-care of staff, daily classroom integration of brain breaks, health & wellness curriculum, and other resources that promote social, emotional, and academic development.
---

The Wallace Foundation
The Wallace Foundation works to foster improvements in learning and enrichment for disadvantaged children and the vitality of the arts for everyone.
Supporter Sponsors

7 Mindsets
The 7 Mindsets company provides schools the proven curriculum, coaching, and consulting services that empower students and educators to create meaningful and fulfilling lives by focusing on their mindsets and developing social and emotional health. The 7 Mindsets becomes a powerful common language that develops lasting personal intrinsic motivations, positive schools culture, and thriving communities. Our comprehensive school solutions deliver customized plans, coaching and support, and a web-based portal including age-appropriate elementary, middle and high school curriculum, educator support tools, thousands of searchable videos, activities and other resources, professional development, and ideas to engage parents and community. We work closely with school leaders, educators and staff to ensure successful implementation based on personal and professional application of the 7 Mindsets framework and methodology. Schools implementing 7 Mindsets consistently report significant improvements in academic performance, attendance, student behavior, suspension rates and student grit and resilience.
---

Leader in Me
Leader in Me is a CASEL-endorsed SEL solution and whole school improvement model. Available at district and single school levels, Leader in Me serves as the foundational operating system for over 4,000 schools in over 80 countries. As a leader in this area for over 20 years, we partner with schools to help them create a supportive school community — one that engages staff, students, families, and the local community to deliver measurable results, achieve goals, and maximize existing programs and interventions.
---

LG Electronics
Over five years, LG and its partners will deliver Sustainable Happiness skills to 5.5 million youth and help the next generation recognize that happiness is achievable and Life's Good. Our mission is to create awareness that Happiness is more than a fleeting feeling, that Sustainable Happiness is achievable, and that there are a set of skills that you can learn, teach, and practice to help you along the path to Happiness. We are working with leading researchers to learn more about Sustainable Happiness and partnering with organizations to bring Sustainable Happiness skills directly to youth.
---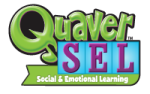 QuaverSEL
QuaverSEL is a Nashville-based provider of innovative education resources and professional development that center on the power of music. Our mission, to Transform Students through Social and Emotional Learning, comes to life in K-5 classrooms across the country. We equip teachers with engaging tools and techniques to provide a unique, interactive experience for students. Our flagship SEL program, QSEL, uses music, movement, and technology to address core SEL skills in both teachers and students. Learn more and test-drive these resources in your classroom at QuaverSEL.com/preview.
---

NewSchools Venture Fund
NewSchools Venture Fund is a national nonprofit. We are a venture philanthropy that
supports and invests in promising teams of educators and innovators who want to reimagine learning. We help them accomplish their missions to achieve outstanding results for the schools, students, and educators they serve.
---

Move This World
Move This World cultivates students' social and emotional learning (SEL) skills that empower them to navigate the complex and rapidly-changing realities of our world. Assisting schools in developing safe and positive school climates, Move This World is a social emotional learning program which enables students to establish and maintain healthy relationships with peers and staff. Using an extensive library of PreK-12 SEL videos with creative expression exercises, students, teachers and staff develop a common language that enhances communication and builds trust.
Event Information
October 14-16*, 2020
Pre-Conference Day: October 13, 2020
Renaissance Schaumburg Convention Center Hotel | Schaumburg, IL
*Programming ends at noon on October 16, 2020
Latest Updates
Call for Exhibitors
is now closed.
Call for Submissions
is now closed.
Mark Your Calendars
Registration:
Opens Spring 2020
Stay Up to Date
Sign Up Now