2021 SEL Exchange Sponsors
We are grateful to the foundations and organizations that are supporting this effort to advance the SEL movement and improve outcomes for all children.
Interested in becoming a sponsor?
You can raise your visibility and support the mission of CASEL. View the
virtual summit prospectus
to learn more.
Please note, CASEL is also offering underwriting opportunities to ensure equitable access to our event. Contact Jennifer Schneider at JSchneider@casel.org to learn more.
Presenter Sponsors

Center for Responsive Schools
Center for Responsive Schools (CRS) is a nonprofit educational development organization and publishing house committed to developing high-quality social and emotional learning (SEL) programs, products, and services for students and educators. CRS has a near 40-year history of developing research- and evidence-based SEL programs, products, and services that are used by educators across the world. The work of CRS is designed by educational professionals and rigorously tested, in the classroom and school settings for which they are intended to be implemented, using improvement science research. Learn more:
www.crslearn.org

Committee for Children
Committee for Children champions the safety and well-being of kids through social-emotional learning (SEL) to fulfill our vision of safe children thriving in a peaceful world. In addition to advocating for policies that help create safe and supportive learning environments, we develop research-based educational programs that reach more than 16.5 million children worldwide every year. We're best known for our Second Step® family of SEL programs, which contribute to a more empathetic society by providing families, school-based educators, out-of-school-time professionals, and the larger community with tools to take an active role in the growth, well-being, and safety of today's youth. Learn more: 
www.cfchildren.org

Harmony SEL
Harmony SEL is a social and emotional learning (SEL) program for pre-K-6 grade students, designed to foster communication, belonging, and community in and outside the classroom. With evidence-based Everyday Practices, lessons, and activities, Harmony supports the development of children into caring, compassionate adults. Our program is accessible online and at no cost. Harmony is the social and emotional learning program of choice for the 10 largest school districts in the U.S. The curriculum adapts to new teaching models with SEL lessons and activities developed for multiple learning environments. With implementation training designed for educators by educators Harmony SEL will help you grow as an SEL-informed educator. Learn more: 
www.harmonysel.org

Pure Edge, Inc.
Pure Edge, Inc. builds partnerships with school districts, academic research institutions, and government entities to influence the national conversation around the impact of health and wellness on children to develop policies that make health and wellness an essential component of the education system. Learn more: 
www.pureedgeinc.org
Advocate Sponsors

Leader in Me
Leader in Me grows personal leadership in students, educators, and families, and equips them with the life skills and resilience needed to thrive, adapt, and contribute in a dynamic world. The model is built on two world-renowned leadership frameworks in the
7 Habits of Highly Effective People and the 4 Disciplines of Execution
. Available at district and single school levels, Leader in Me serves as the foundational operating system for over five thousand schools in over fifty countries. As a leader in this area for over twenty years, we partner with schools to help them create a supportive school community - one that engages staff, students, families, and the local community to deliver measurable results, achieve goals, and maximize existing programs and interventions. For nearly three decades, FranklinCovey Education, a division of FranklinCovey, has been one of the world's most prominent and trusted providers of educational leadership programs and transformational processes. Our mission is to enable greatness in students, teachers, and schools everywhere. The FranklinCovey Education team is primarily composed of outstanding former teachers and administrators from various educational levels and entities. Learn more:
www.leaderinme.org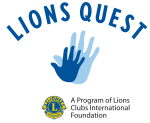 Lions Quest
Lions Quest is a PreK-12 SEL program that combines comprehensive professional development with research/evidence-based teacher and student materials to bring about lasting improvements in school climate and student achievement. Lions Quest Online now enables easy access to the program and includes writable student and family activities that may be completed on their computer or other device. With over 19 million students served and over 750,000 educators trained, Lions Quest is the world's most widely-used SEL program. Learn more:
www.lions-quest.org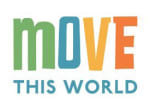 Move This World
Move This World is the leading provider of social-emotional learning (SEL) multimedia resources for PreK-12 students, educators, and families. Each piece of educational content is delivered through short interactive lessons and is grounded in the goal of empowering students to navigate the rapidly-changing realities of their world - both in the classroom and throughout their lives. The extensive multimedia library provides a robust and engaging daily curriculum- experiences designed to empower students by strengthening the skills that foster wellbeing and establishing a common language among students, educators, and families. These multimedia experiences are rooted in creative expression and participatory movement. Learn more:
www.movethisworld.com

Positive Action
Positive Action is a CASEL SELect program with outcomes in multiple facets of students' lives, including emotional health, self-esteem, physical health, problem behaviors, positive youth development, environmental/climate and academics. It meets ESSA standards with "strong evidence" and has also achieved top ratings from What Works Clearinghouse, Evidence for ESSA, OJJDP and other prestigious institutions. The program consists of toolkits for PreK-12, climate development, counseling, drug and bullying prevention, conflict resolution, family and community. It aims for students to gain the knowledge, attitudes and skills for success in life through improved values, self-concept, self-management, peer interactions/communication, appreciation of school and learning, and family/community bonding. Learn more:
https://www.positiveaction.net/

Rethink Ed
Rethink Ed was founded on a simple, yet powerful idea: To literally re-think education. To make it better and easier. To unburden school districts and empower educators. To improve outcomes and elevate accountability. To promote collaboration and inspire learning. And, most importantly, to make a difference in the school day for everyone – administrators, educators, and students. Learn more:
https://www.rethinked.com/edu/

The Wallace Foundation
The Wallace Foundation works to foster equity and improvements in learning and enrichment for young people, and in the arts for everyone.
Learn more:
www.wallacefoundation.org
Supporter Sponsors

Abre
Abre makes it easy to deliver lessons focused on mental wellness to students, teachers, families, and seamlessly connects K-12 students to community partners that support mental health. Learn more:
www.abre.io

Collaborative Classroom
Collaborative Classroom's Caring School Community curriculum is a comprehensive, evidence-based social and emotional learning program for grades K–8. Caring School Community is currently in use in more than 35,900 classrooms—teaching SEL competencies and social skills, transforming inequitable discipline practices, and building safe, inclusive learning communities for 568,000 students in 576 school districts and organizations nationwide. Learn more:
https://www.collaborativeclassroom.org/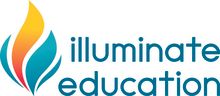 Illuminate Education
Illuminate Education provides a streamlined solution to accelerate learning with each and every student. By combining comprehensive assessment, MTSS management, and real-time dashboards, the Illuminate Solution equips educators to prevent learning loss and make expedited, data-informed decisions around whole child needs—whether in a remote, onsite, or blended learning environment. Illuminate's comprehensive assessment tools combine standards-based assessment creation and administration with screening and progress monitoring for academics and social-emotional behavior, bringing clarity to student learning, needs, and progress. MTSS management and collaboration tools connect assessment to the rest of the whole child data picture with interactive data visualizations, intervention tracking, and effectiveness reporting. With real-time dashboards, leaders can monitor the impact of district-wide efforts and take action to adjust programming and resources throughout the year. The Illuminate Solution takes the guesswork out of data so educators can focus on what's most important: students. Learn more:
https://www.illuminateed.com/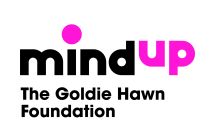 MindUP | The Goldie Hawn Foundation
MindUP™ | The Goldie Hawn Foundation is a not-for-profit organization founded to help children develop the knowledge and tools they need to manage stress, regulate emotions and face the challenges of the 21st century with optimism, resilience and compassion. MindUP was created in response to the global epidemic of childhood aggression, anxiety, depression, and suicide. Developed by a team of experts focusing on four pillars: neuroscience, social-emotional learning (SEL), positive psychology and mindful awareness. Learn more:
https://mindup.org/

Reading Plus
Reading Plus is an adaptive literacy solution that improves silent reading fluency, comprehension, vocabulary, and motivation. Reading Plus supports educators by providing differentiated literacy instruction for diverse learners, including multilingual learners, students who qualify for special education services, and RTI/MTSS Tiers 1, 2, and 3, as well as advanced readers. Based on years of research and more than a decade of proven classroom success, Reading Plus produces 2.5 years of growth in reading in just 60 hours of personalized instruction. Learn more:
https://www.readingplus.com/

Studies Weekly
Studies Weekly is a standards-based, engaging core curriculum focused on student well-being. Learn more:
https://www.studiesweekly.com/well-being/
Contributor Sponsors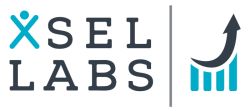 xSEL Labs
xSEL Labs partners with K-12 schools and districts across the country to assess and analyze social-emotional learning (SEL) outcomes. xSEL Labs' core assessment, SELweb, is a direct assessment of the social and emotional competencies that are in the CASEL framework, that are commonly taught in SEL programs, that are reflected in state standards, and that are linked to success in school and life. By providing quick, reliable, and easy-to-use SEL assessments, xSEL Labs supports teacher success and students' social-emotional development. Learn more:
https://xsel-labs.com/